It has now been one week since voter rewards have been enabled in Celo main-net. Voter rewards allow you to earn up to 6% annual returns on your locked gold, as long as you are properly voting with it for stable, high uptime validator groups.
In this post we will explore efficiency of locked gold management by current Celo gold holders, and go over various ways owners might be missing out on all, or part of the rewards.
Activating votes
We will start with the most obvious way owners of locked gold might be missing out on rewards. By NOT activating their votes!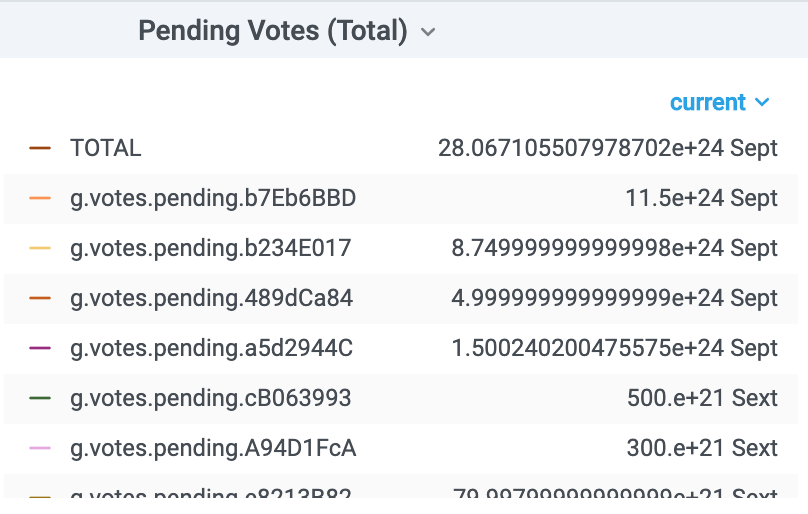 There is close to 28 million locked and voting Celo gold that is not yet activated to receive rewards. Most of it seems to be owned by the Celo foundation, however there are plenty of other small accounts that also have not activated their pending votes. If you have not activated your votes, you are missing out on all your rewards for no good reason!
Voting for not elected Groups
Second, slightly less obvious way that owners of locked gold might miss out on rewards is by voting for groups that are no longer elected.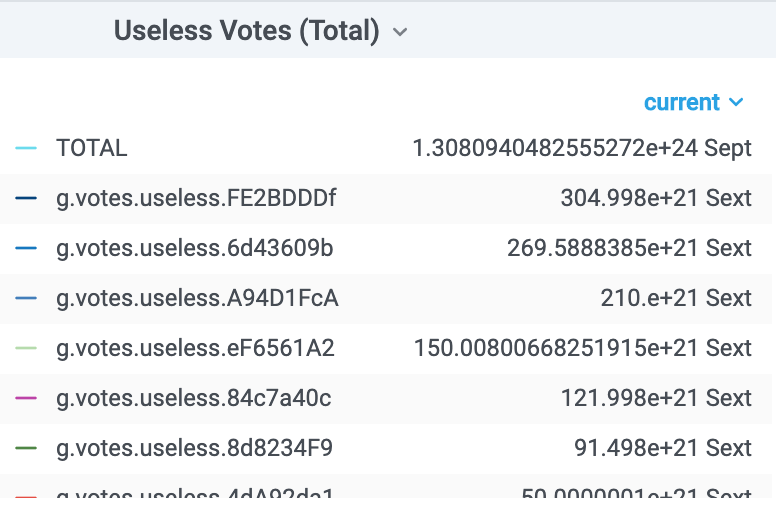 There is around ~1.3 million locked gold voting for groups that are no longer elected. Voting landscape is still very dynamic in Celo, thus even currently elected groups may not be elected within a month or two. Another aspect is that Celo foundation's votes play big part in shaping current elected validator set. Any changes in foundation votes, can have massive effect on overall elections. Always keep an eye out to make sure Groups that you are supporting, remain elected.
Not voting
Finally, we will look at locked gold that is not voting at all. In Celo, there is no penalty or extra fee for voting, and votes can be revoked at any point in time. There is no reason not to vote with all the locked gold, unless you intentionally want to miss out on rewards.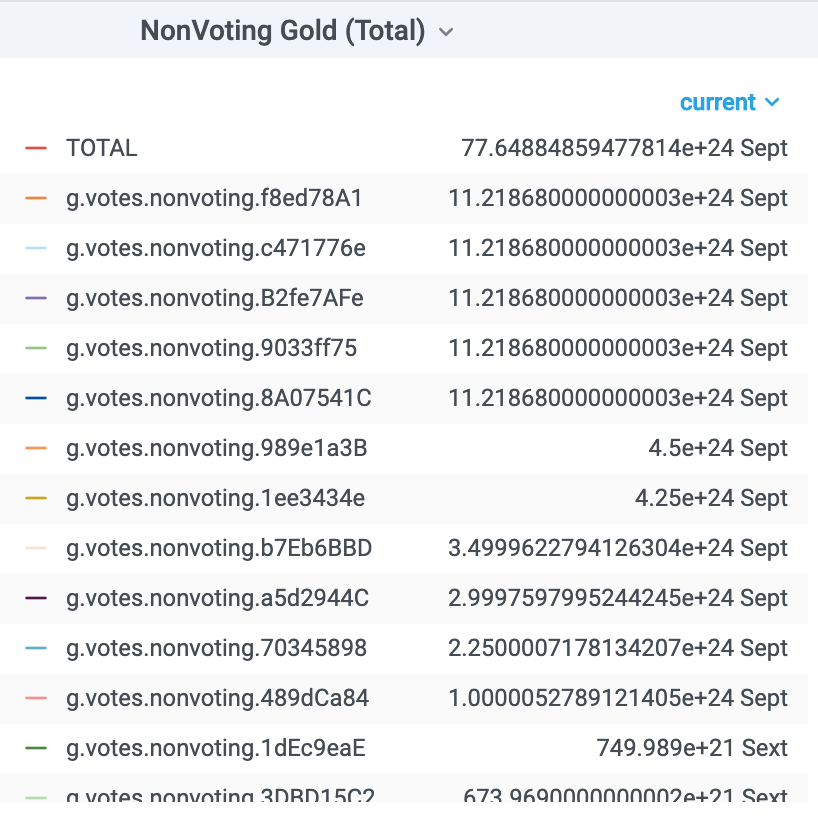 There is around ~77.6 million locked gold that is not voting at all. Most of the larger accounts seem to belong to Celo foundation and are likely reserved right now for other purposes. However, there are still quite a lot of other smaller accounts that are not voting and are most likely missing out on rewards unintentionally.
Conclusions
This wraps up our preliminary exploration of voting efficiency. We didn't even get into more complex ways that owners of locked gold can miss out on rewards, like voting for low uptime validator groups or voting for validator groups that might get slashing penalties. We will revisit those in a month or two, when network becomes a bit more mature and validator groups can be evaluated more fairly on their overall uptime and stability.
If you have made it this far, you might be wondering if there is an easier way to make sure you are getting maximum rewards for your hard earned Celo gold. Celovote takes the guess work out of voting and helps you earn rewards, while taking care of all the vote management for you. Read more about Celovote on its FAQ page, or in this short guide on how to manage your Celo gold.